Ronda Bennet
Licensed Massage Therapist
Greetings ~
Licensed by the State Medical Board of Ohio, My practice contains Modalities ranging from Swedish to Deep Tissue therapies. I specialize in Myoskeletal Alignment Therapy. Included also are Neuromuscular and Myofascial Therapies. Along with offering Energy work and body treatments such as, Hot stone therapy, mini facials, reflexology, body polish, Rain Drop Therapy, to name a few, incorporated through out your sessions you will experience Mindful Massage & Bodywork LLC. Massage Therapy in my opinion is one of the most healing and honorable tehiques one could do to care for the body and its functionality. Massage Treatments work well with physical therapies, Chiropractic therapies, and Doctor referred treatments. It is my personal goal to offer a safe, trusted, environment where people can receive the bodywork they are looking for from Licensed Medical Massage Therapist with continued education in their specialized modalities.

With Gratitude,
Ronda Bennet LMT
Be Well & Be Mindful
---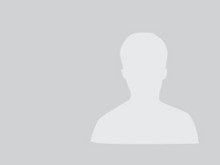 Lori A.
Licensed Massage Therapist
Lori graduated from the Dayton School of Medical Massage in 1999. Lori Is a natural healer. She has always been drawn to helping others, including animals. Lori has been in the practice of massage therapy for 16+years. She is trained in several modalities including hot stone massage, reflexology and pregnancy massages. She specializes in Pain relief and relaxation.
---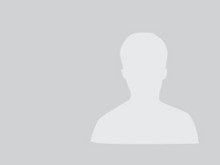 Karmyn B.
Licensed Massage Therapist
Coming soon.
---
Laurie D.
Licensed Massage Therapist
I have been practicing massage for 12 years. I incorporate my years of experience and many varied relaxation and therapeutic techniques into each massage, creating a unique experience for each client and their specific needs whether it is alleviating muscle tension and imbalance, injury recovery, chronic pain or to simply relax and renew from the stresses of everyday life. I can help. I look forward to meeting you and helping you transition to that perfect state of health & wellness! Other services: pregnancy massage, Reiki energy work and can incorporate reflexology, hot stones, mini facial or hand & foot sugar polish into any massage session.
---
Lisa S.
Licensed Massage Therapist
Lisa began her Journey over 9 years ago. Upon graduating from Dayton School of Medical Massage, Lisa is licensed by the State of Ohio Medical Board, she is also licensed in the State of Tennessee. Lisa has developed her passion of the power of Touch Therapy. Taking time from busy and stressful days to relax, rejuvenate, and revive the body through massage therapy is the most rewarding healing way to be healthy and well. Lisa specializes in Sports Massage, Deep Tissue, and Swedish Massage. She also has training in Fibromyalgia Techniques and Prenatal Massage. Incorporating gentle joint stretching and aromatherapy, using Young Living Essential Oils, can enhance the work and overall results of the bodywork done. She enjoys brisk 30 minute walks and weekly afternoon Yoga classes for exercise and well being. She also values her time spent with family.
---
Samantha G.
Licensed Massage Therapist
Samantha has been licensed to practice massage therapy in Ohio since 2013. Her interest in the field came about when a family member suffered chronic pain after a car accident. After graduating from the Dayton School of Medical Massage in 2013, she continues to develop her professional skills by attending workshops to learn additional modalities. Appointments with Samantha may use techniques from Swedish massage, Myofascial release, and Craniosacral therapy. She works with an intuitive touch and utilizes a variety of pressures. These combinations help reduce stress, fatigue, sore and stiff muscles while promoting relaxation and supporting immune system function, better posture, and general feelings of well-being.
Learn more